Well, it's been a few months without an update. I should write something up about the first third or so of 2022, but in keeping with my current vague remit for this blog being "a limited sort of personal diary for when I'm old and don't remember what happened when" the big headline: on the 27th of April, a year to the day after moving in to the house, Miranda and I got engaged.
I am quietly (ok, loudly) pleased that even though she'd been on at me to propose for ooh, a while, and I'd been saying "I have a plan for that", I still managed to actually surprise her. In related news: it turns out that even when one is 99.999% sure that the answer will be yes, actually proposing is still nerve-racking.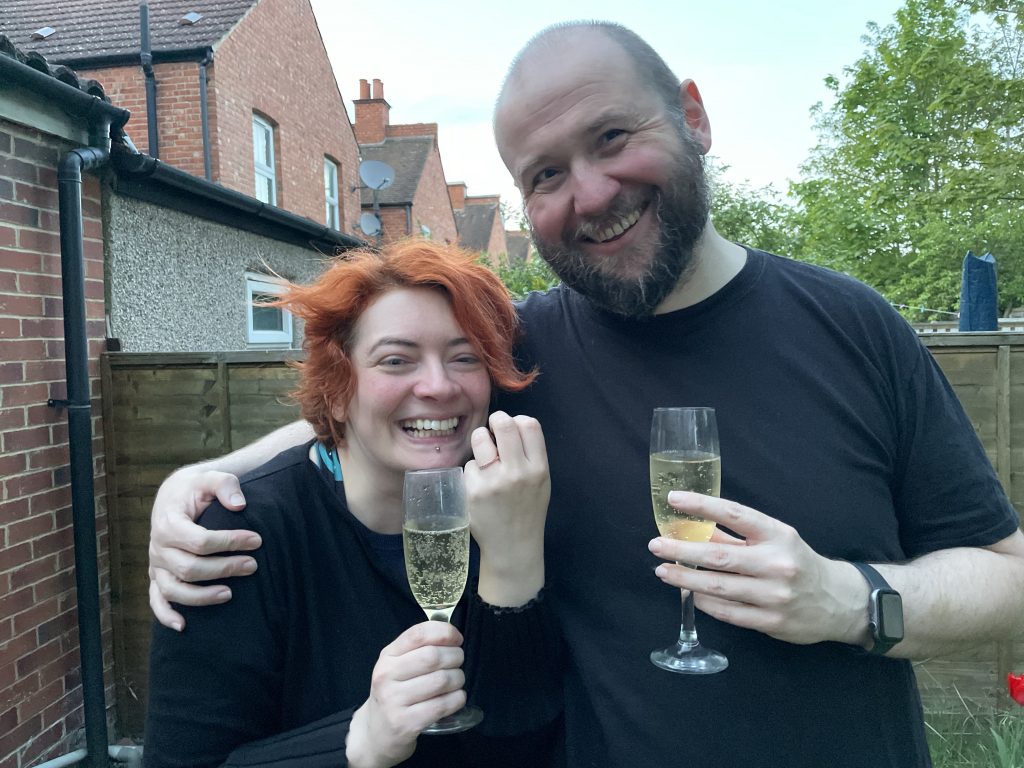 So yeah, life is now entirely about wedding planning. We're doing (I think) OK at it so far. I'm sure it'll all get more stressful as we go.